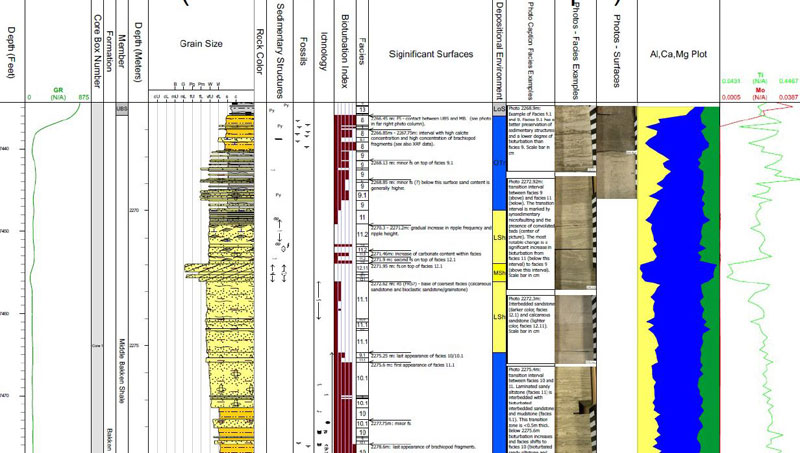 Click to EnlargeAIM GeoAnalytics is a proven leader in providing standard and integrated geologic core analyses for the energy industry. Geologic Core Analyses can be performed on conventional core, core plugs, sidewall cores, drill cuttings, or outcrop samples.
Core Description Services:
Detailed sedimentologic descriptions
Interpretation of depositional environment based on lithologic characteristics and sedimentary structures identified in the core.
Core and Sample Photography
We apply the newest analytical techniques constantly being introduced into the energy industry, AIM has developed a unique niche in the market by providing integrated core description that helps our clients effectively indentify and optimize hydrocarbon resources.
This email address is being protected from spambots. You need JavaScript enabled to view it.