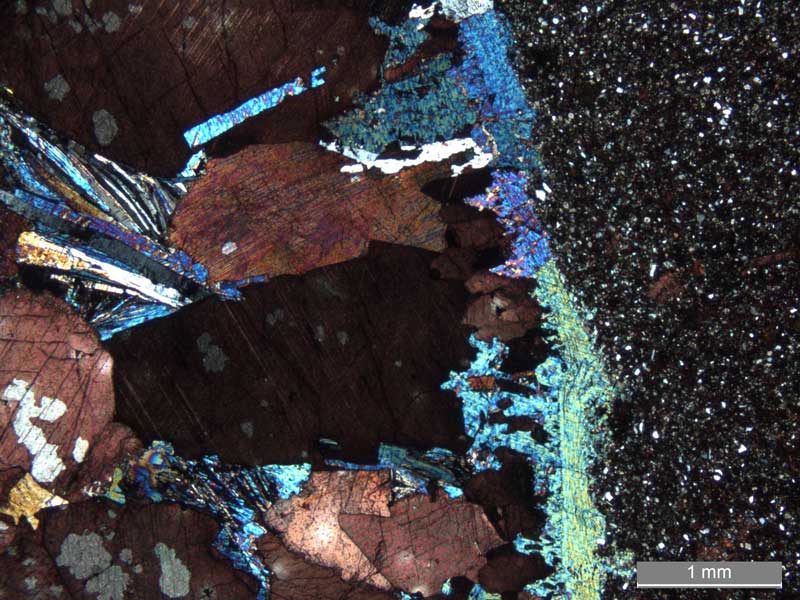 AIM GeoAnalytics provides an integrated suite of analytical and interpretative geologic services that supports our clients' global exploration and production projects. AIM's Petrography services can be performed on samples from conventional cores, core plugs, sidewall cores, drill cuttings, or outcrop samples.
AIM's petrography services include:
General (qualitative) thin section Analysis
Detailed (quantitative) thin section Analysis
Confocal scanning microscopy (CSM) microporosity visualization
CSM microporosity quantification
Our team of expert geoscientists works closely with our clients to develop rock-based analysis that is designed to mitigate risk and minimize uncertainties at a price you can afford. Our team has extensive experience in reservoir characterization of clastic and carbonate conventional and unconventional reservoirs.In addition to providing standard petrographic thin section analysis, AIM developed a novel workflow to use confocal scanning microscopy (CSM) as a new tool to image, characterize and, quantify porosity to the sub-micron scale. CSM analysis can be applied to rock samples from core or cuttings.
If you need a little help making sense out of petrographic or CSM data, AIM experts can work with you to interpret and integrate these data sets with other rock or subsurface data.


Example of a dolomudstone with large vuggy pores. The vuggy pores are easily visualized using standard optical microscopy (left; pores highlighted by blue dye) and by CSM (right; pores highlighted in red). However, CSM reveals a halo of well connected micron scale inter-and intra-crystalline porosity that surround the vugs (note the red speckles in the vicinity of the large vuggy pores). These pores are invisible to the standard optical microscope, but might play a significant role in enhancing permeability.
This email address is being protected from spambots. You need JavaScript enabled to view it.