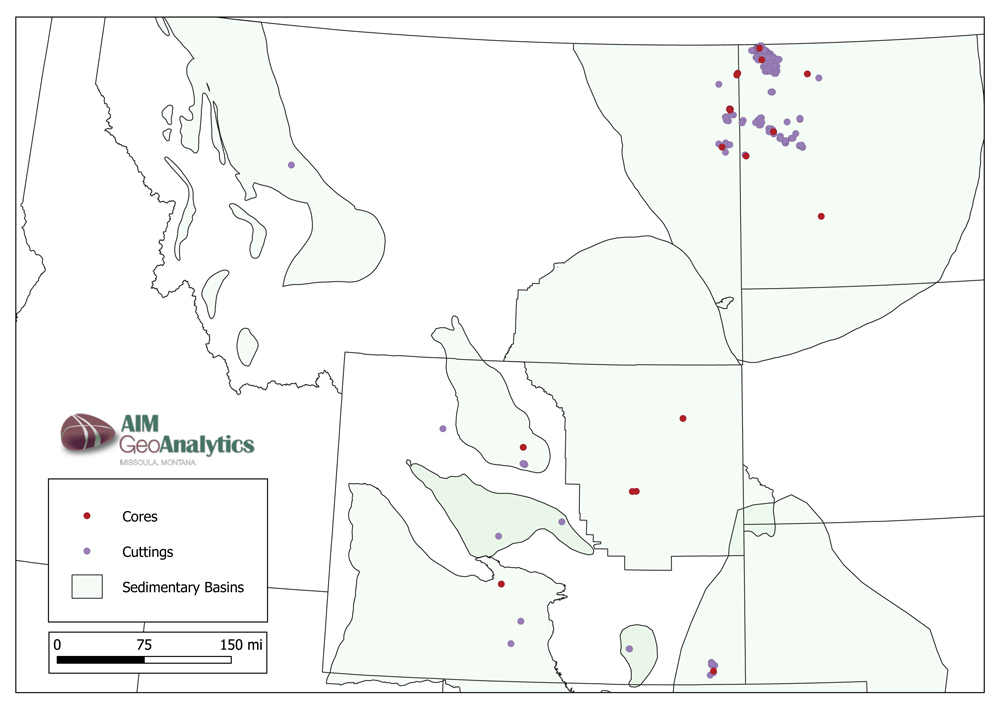 AIM GeoAnalytics has an inventory of core and cuttings samples across Wyoming, Montana, and North Dakota that are available for core viewing and/or analysis.
We offer a full list of samples and sample details for download.
Enter your email and receive a link to download a full list of samples and sample details.
Reports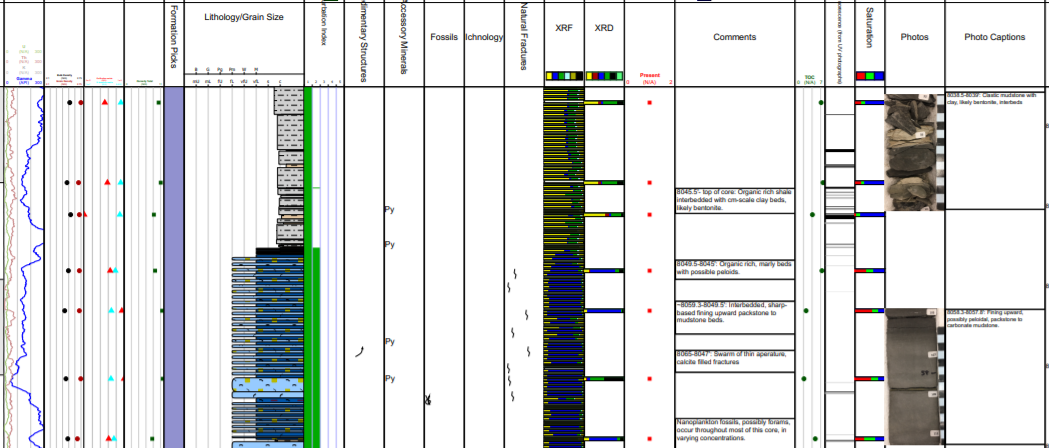 Several core reports are available for purchase for cores in our sample inventory, including:
Patriot 1-19H (Denver Basin)
Alvarado Unit #26-1PH (Bighorn Basin)
Nance – Federal 7-12 (Powder River Basin)
Along with core reports, a report on the Phosphoria Formation is also available with data from outcrops throughout SW Montana, SE Idaho, NE Utah, and Wyoming:
'The Permian Phosphoria and Equivalent Strata in the Northern Rocky Mountains and Great Basin Regions, USA'
Contact us for more information about our sample inventory and our available reports.