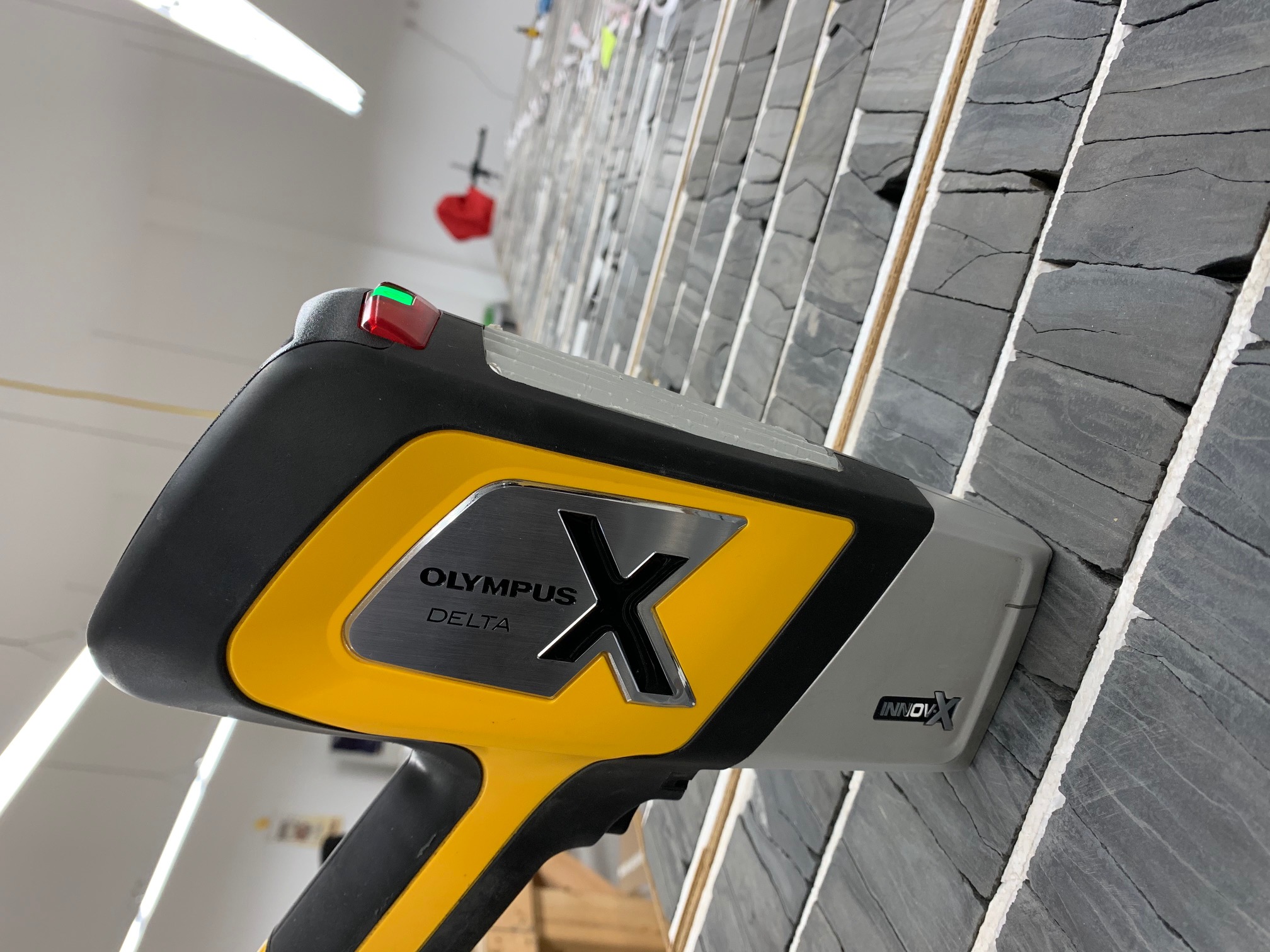 AIM GeoAnalytics provides a range of Mineralogic Services that can be performed on samples from cores, core plugs, sidewall cores, drill cuttings,or outcrop samples.
Mineralogy Analyses:
Qualitative X-Ray Diffraction (XRD) Analysis
Quantitative X-Ray Diffraction (XRD) Analysis
X-ray Fluorescence (XRF) Analysis
Scanning Electron Microscopy (SEM-EDS) Analysis
The AIM team of geoscientists works closely with our clients to develop rock-based analysis that is designed to mitigate risk and minimize uncertainties for their active products.
Our portable XRF machine allows us to perform XRF analysis in the AIM lab or remotely at the project location, depending on the projects needs.
This email address is being protected from spambots. You need JavaScript enabled to view it. to discuss the range of mineralogical services we can provide and for pricing information. Here at the AIM lab we strive to keep competitive pricing for all our analyses.